The Human Bean currently has 260 locations open or in development in 21 states throughout the U.S. And when hundreds of stores turn into thousands, we'll still be treating people like kind Human Beans.
Get in touch if you have specific questions about bringing The Human Bean to your community. We have single and double-sided building designs that offer flexibility in site locations and a dedicated development team to help with everything from land scouting to equipment layout.
Map of Availability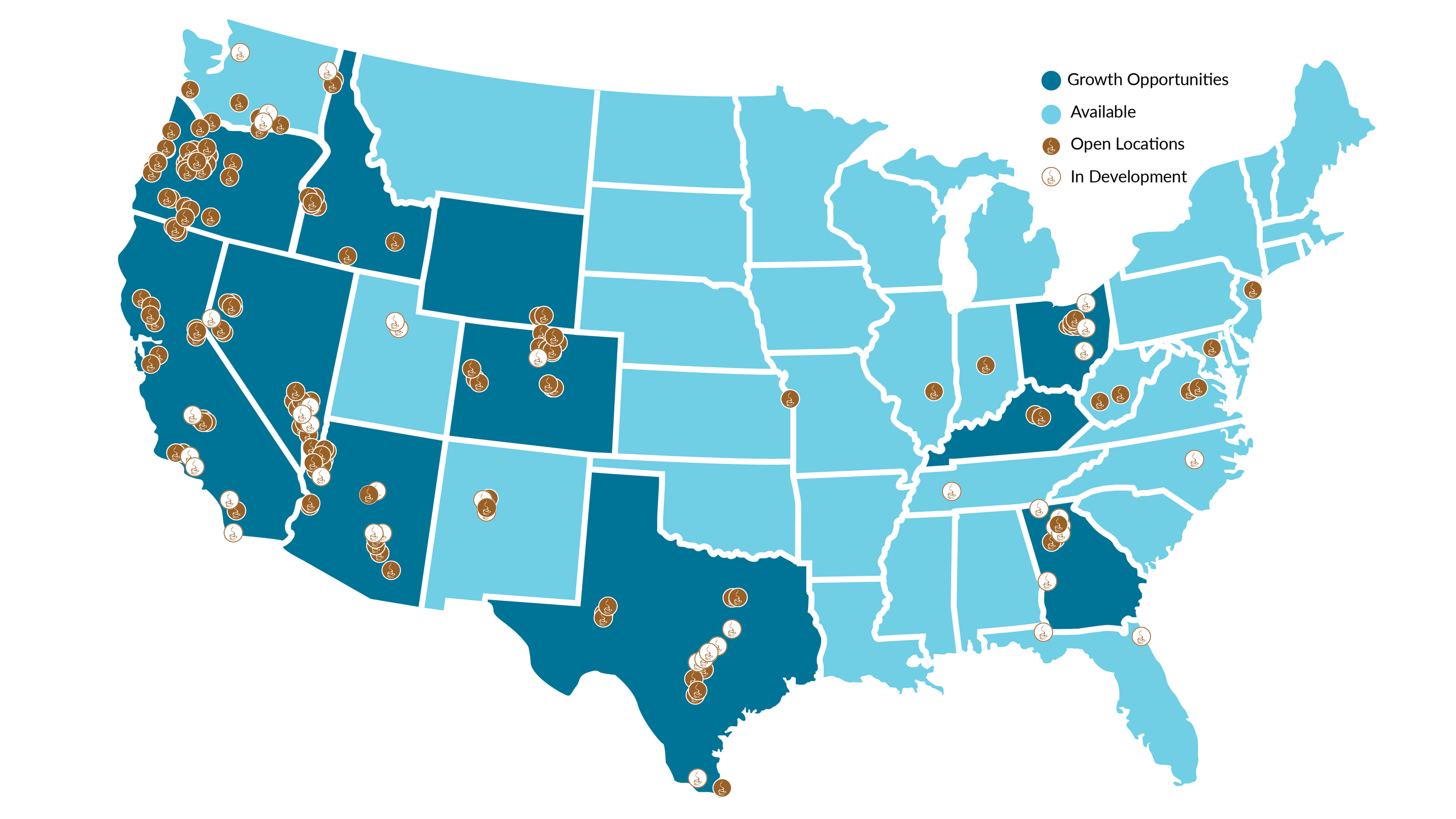 List of Unavailable Territories
Arizona: Mohave County
California: Tulare County, San Luis Obispo County, Fresno County and the City of Temecula, Murietta, and Menifee
Colorado: Larimer, Grand Junction, Clifton & Weld Counties
Georgia: North Atlanta
Kentucky: Fayette County
Missouri: Jasper and Newton Counties
Nevada: Washoe, Storey, Churchill & Lyon Counties
New Mexico: City of Albuquerque, South Valley, and Rio Rancho
Ohio: City of Canton, City of Streetsboro, Lorain, Cuyahoga, & Lake Counties
Oregon: Jackson, Josephine, Klamath, Douglas, Coos, Lane, Benton, Linn, Marion, Clackamas, Yamhill, Vancouver & Washington Counties
Texas: Hidalgo and Cameron Counties, City of San Antonio, Reeves, Midland & Ector Counties
Wyoming: City of Laramie
Franchise with Us
If you're craving a beverage-based business opportunity, get in touch!